These assets are for you to use and change as you please. I hope you enjoy them, and that they take you that bit further on your creative journey. 
Steal this idea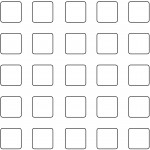 This is the original format for the Steal This Idea challenge. As you know, you don't have to use these, just draw on whatever paper you have available. But if you're a bit like me, and love to try the boundaries you are given and see them as a creative boost, here you go. The template is adapted to be printed on an A4. The margins are such that when you take a square photograph, you get sufficient white space around each picture. 
Click the link, and you'll get a notice to download and save locally: Steal this idea.pdf
Note taking system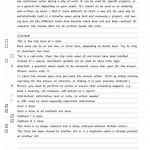 I have developed a note taking system which works very well to capture ideas and to-do lists as well as follow longer projects. By following the system you can read your notes at a glance and quickly see if and what needs to be done. The notes are categorized to ensure that the more urgent items stand out.
Follow this link to download a pdf which you can print in A4 format and use as an underlay. The pdf also include instructions on the notation. Note paper pdf.